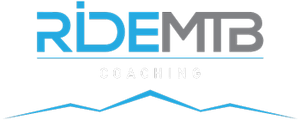 Ride MTB Coaching provides mountain bike skills courses. Areas covered include Rivington, Farmer John's MTB Park, Delamere Forest, and Foel Gasnach.
Elliott Heap - U21 WORLD ENDURO SERIES CHAMPION 2018
RIDEMTB COACHING Testimonials
I had a great session with RideMTB in the weeks leading up to my first race, Elliott and Lewis took on board everything l mentioned I'd like to focus on and the techniques I was looking to improve. Throughout the day they gave me some great tips to put into practice on race day and gave me confidence on alternative line choices, would definitely recommend to anyone from beginners or more advanced riders looking to polish up their skills!

Katy Woolley
If you're reading this wondering if your riding could improve by spending a day with the Heap boys, believe me it most certainly WILL I had a 1-2-1 sesh with Lewis and it was nothing short of brilliant! I'm a mediocre enduro racer who wants to get faster - I've been riding for decades but felt i was missing something and that something is coaching. Lewis went through the fundamentals with me in the morning and we identified some areas that need to be worked on. He explained very understandably what i was doing wrong and how to improve. He gave me some solid takeaways to practice which have been helping no end. Once Lewis was happy I was at a stage to progress we went and hit the trails. One area I really wanted to improve on was corners and line choice. Lewis broke down a small section of trail into all its elements and explained in detail how to get the most speed out of it. Without giving too much away what Lewis taught me on this small section was nothing short of witchcraft - i was amazed how much faster i was with his guidance. The rest of our time together went much the same way I've never been a fan of jumps but Lewis had me hitting jumps slower yet he me managed to get higher and further than i ever had. Again witchcraft :D Lewis is a fantastic coach and within minutes of riding with the guy i felt like I'd know him for years If you want to get faster, forget buying those fancy carbon bits and bobs for your bike - invest in yourself and get some coaching, it'll be the best thing you do to improve your riding!!!

Mark Carey
RideMTB Coaching
Rivington Bolton Lancashire BL6 7SB UK.
M: 07534 188809
E: info@ridemtbcoaching.co.uk